About us
The style of the Cascina dei Giacinti farmstay merges tradition and modernity, heart and reason: it is the result of a perfect balance between dream and matter-of-factness, the same which has always characterized us, as a couple and as a family.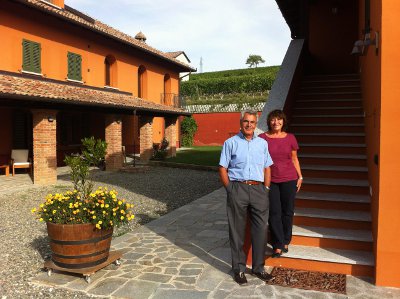 We are Giacinto and Cesarina; after a travelling working life between Milan, Turin, Paris and London, we searched for a place where we could get back in contact with the earth, the fresh air and with ourselves. A glance was enough for us to fall in love with the Cascina: in an old and battered building and the surrounding empty fields we pictured what is now there and worked towards it day by day, never losing our enthusiasm.
The peace and magic of every sunset behind the hill makes us increasingly certain that we made the right choice.